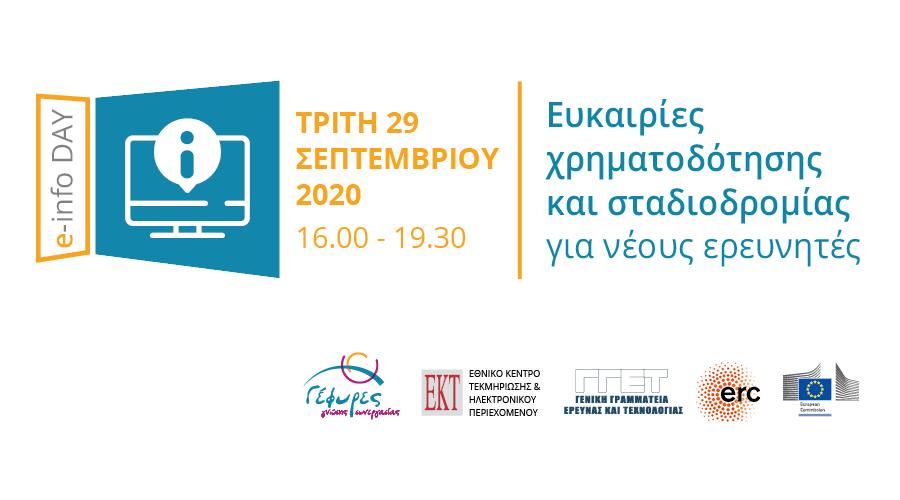 Under the 'Knowledge and Partnership Bridges' initiative,the National Documentation Centre (EKT), National Contact Point for the Marie Skłodowska-Curie Actions (MSCA) and European Research Council (ERC) Horizon 2020 programmes, is organising an online conference on career opportunities and access to funding from national and European programmes in co-operation with the General Secretariat for Research and Technology (GSRT) and the European Commission.
The online event will take place on Tuesday 29 September 2020 (16.00-19.30) using the Microsoft Teams platform.
During the webinar funding opportunities for doctorate and post doctoral scientists will be presented. Young researchers will be told how to get funding through the European programmes and national scholarships and network with leading researchers from around the world.
In addition, the new changes being introduced by the Marie Skłodowska-Curie Actions (MSCA) and the European Research Council Horizon Europe will be announced by representatives of the European Commission and the new mobility framework of the programme replacing Erasmus+ for the 2021-2017 period will be presented.
Links
READ MORE http://www.ekt.gr/en/news/24741