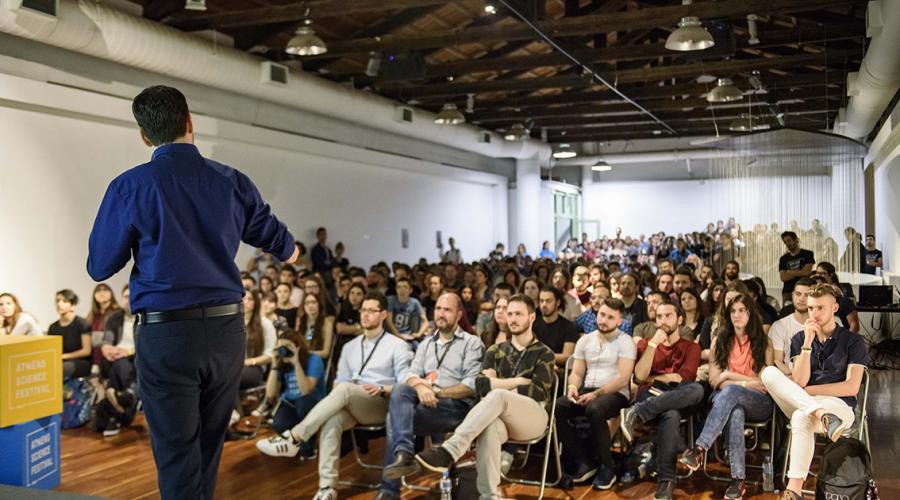 Within a global and constantly changing reality, 'change is coming!' at the Athens Science Festival 2019. The event, which every year reveals to thousands of visitors, the secrets and wonders of science, returns to Technopolis City of Athens, for its 6th year, 3-7 April. It has been renamed the Athens Re-Science Festival and with a wide range of events is expected to attract the interest of young and old alike.
The world is changing more and more every day, at an ever rapid pace. Science, technology, the arts, human industriousness are opening up wonderful new roads, new opportunities and new challenges. With what result? We need, individually and socially, to review and readjust the way we approach knowledge and our daily lives. In the 21st century, adaptability and continuous change is not only fruitful and inspiring-they are essential.
Imagine a world where sustainability is the key word, where microrganisms convert rainwater into drinking water, marine mammals are protected, schools use renewable sources of energy and smart cities and computers help us take care of our planet every second.
Such a world will be revealed at this year's Athens Re-Science Festival 2019 to anyone intrigued by human ingenuity. From 3 to 7 April, young and old at Technopolis City of Athens, can become scientists, conducting experiments in more than 100 different activities.
READ MORE http://www.ekt.gr/en/news/23036
www.ekt.gr, with information from Athens Science Festival